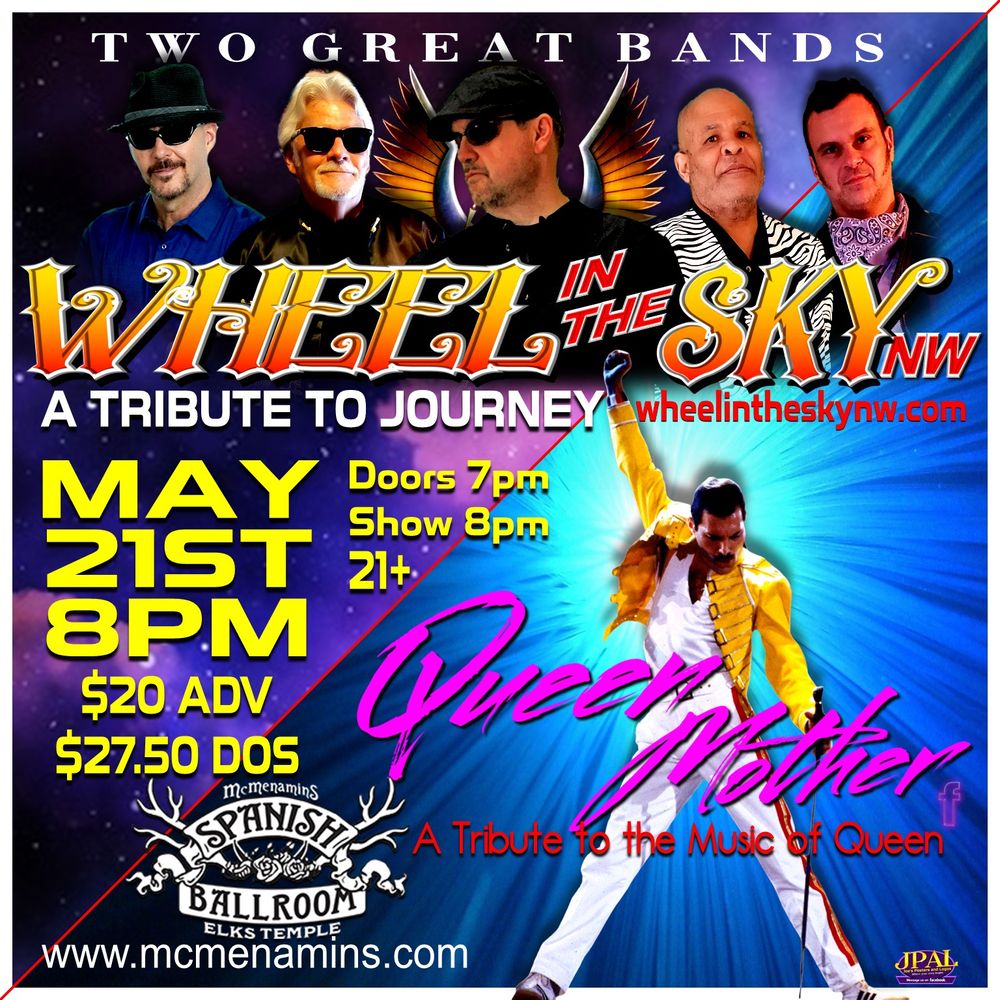 May 21st - Spanish Ballroom
Wheel in the Sky NW & Queen Mother
May 21st, in the Spanish Ballroom, Tacoma Wa.
Wheel in the SKy NW & Queen Mother - 2 Great tribute bands on the same show!!
Dont miss this outstanding event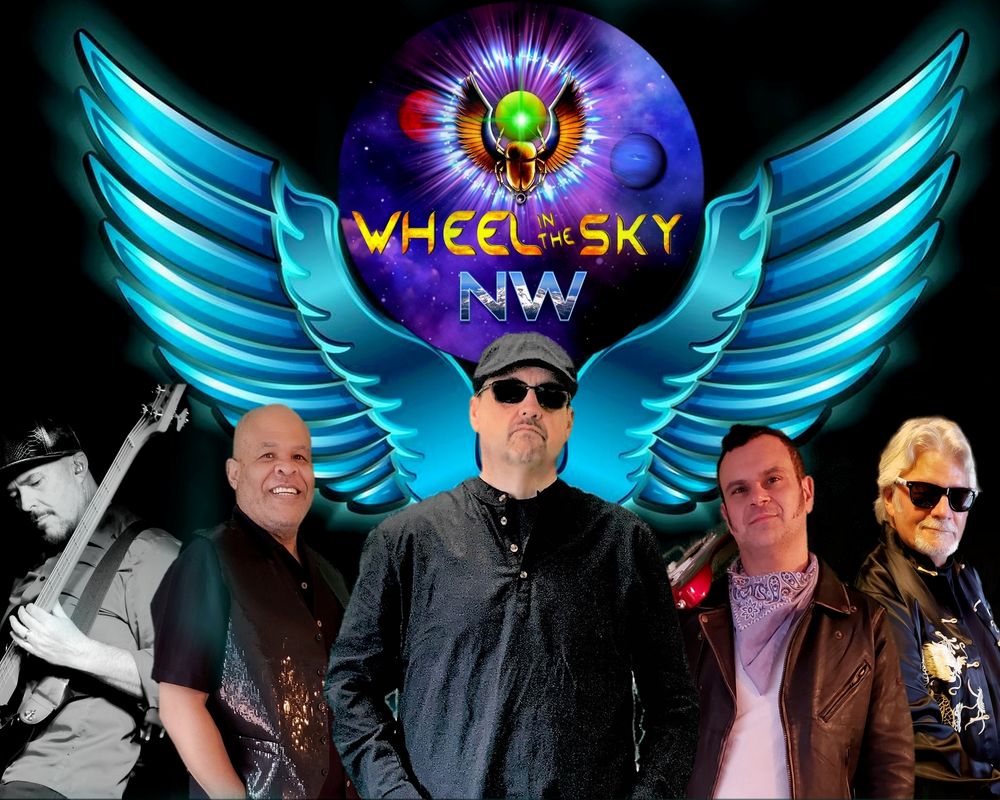 Tribute to the music of Journey
Wheel in the Sky NW
Wheel in the Sky NW is an All Star group of Northwest Musicians, playing the music of Journey & Steve Perry. This hard working band has become one of the Top Tribute bands in the Pacific NW. Headlining Concerts, Festivals, Fairs & Special Events.
Featuring the outstanding vocals of Ray Novelli and backed up by 4 of the Northwest's most experienced and talented musicians, Ron Fincher on drums, Billy D on Bass , "The Doctor"J.W. Robertson on keyboards and the amazing Mario Licciardi  on Guitar, they bring to life the great melodies and outstanding harmonies we all love in the Music of Journey.
This five piece band delivers a musically immersive Journey experience, focusing on the overall sound, solos, and most especially the soaring vocals that make Journey so iconic.
Wheel in the Sky NW takes you back to the '80's era when the timeless music of JOURNEY ruled the airwaves. The talent of these 5 musicians together has brought the meaning of TRIBUTE to a whole new level. See Wheel in the Sky NW to believe it!
Wheel in the Sky NW
"LIVE"
A Short Promo Video
You are visitor number: 14296
Let's Get The Wheels Turning !! Contact Us Here !